This practice is about transformation - The transformation of the self - The healing of the self
---
This practice is so much more than an exercise routine. Because of this practice I learned the importance of bringing the body into alignment with its natural rhythms. I know that when I am sleeping well, nourishing myself, honoring rest, finding time for silence, moving my body and connecting with those that feed my soul I show up more in alignment with my core values. I am a better teacher. I am a better mother. I am a better partner. And the world deserves that. I know that when my physical body is not in alignment with its natural rhythms I am more reactive, less patient, less kind, more judgmental. So I am committed to this practice. Everyday. Because I believe that when we heal ourselves, we heal the world.
Online Coaching
Transform Your Life!
---
You deserve to live a life that feels whole. You deserve to feel the joy that comes from living on purpose. Your people deserve the best of you.
Training
Yoga Training Programs
---
The Empowered Yoga Teacher Training™ is trauma and justice-informed, body affirming, and invites students on a journey through both the ancient, traditional practices of yoga and  modern neuroscience...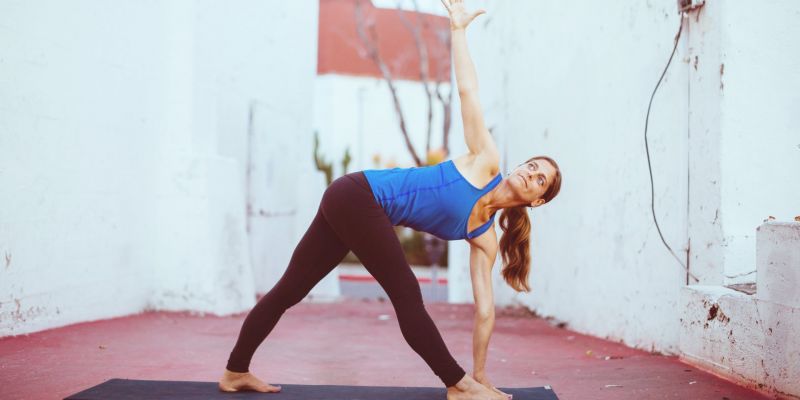 Online Video Library
Practice with me anytime!!
---
This monthly membership will give you access to LIVE virtual asana practices led by Jamie and the FULL library of recordings from the live classes for you to enjoy anytime you choose.  All classes...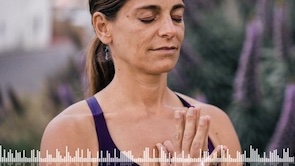 Jamie's teacher training is a gift. Similar to yoga, physically, spiritually, and emotionally you come out different than you did when you went in. I signed up wanting to learn to teach yoga, but I left with a deeper understanding of who I am as a woman and with a renewed empathy for humanity. Jami...
Jamie's Empowered Yoga Teacher Training did jus that—it empowered us to look deep inside ourselves so that we could learn the tools necessary to share the gift of yoga with the world. The classes were beautifully designed to give us exactly what we were seeking—a closer connection to ourselves and w...
EYTT is a truly life-changing experience that impacted me on so many levels. Whether one is looking to deepen one's own yoga practice, teach yoga, or discover a new way to experience and approach one's life path, EYTT delves into the true meaning of yoga. Moving beyond the physical asana, one discov...
Completing the Empowered Yoga Teacher Training was one of the best decisions I have made! Jamie collaborated with her network experts from all over Southern California to bring us a broad scope of information on important topics. As someone who has been a yoga practitioner for 5 years and has attend...
I had researched Jamie Hanson online, and all of the amazing people she was choosing to bring into her empowered teacher training and I was really impressed! After taking one class with Jamie, I knew I was in the right hands. I really wanted to learn more, and her program fit my craving for knowledg...
This training has changed my perspective on the practice of yoga, life, relationships and myself in all the best ways. I was told beforehand that this would be a very transformative journey. And it's true!... I've never felt so physically and mentally healthy. Whether you plan on teaching or jus...
There are no words… Truly life-changing in so many ways. The most meaningful and magical experience.
Jamie has an uncanny ability to provide honest, effective feedback to trainees in a compassionate and uplifting way. She makes you feel 'seen' for your strengths, vulnerabilities, and the reality that you are probably your own harshest critic. She reminds you of the strength and unique beauty within...
This training was so much more than how to teach a yoga class. A perfect training and experience for those in the human services field. I feel like those who have taken other trainings have missed out on something special. The uniqueness of this training has provided me the safety and confidence to...
The Empowered Yoga Teacher Training was a program of a lifetime. It was designed so perfectly, with amazing guest speakers, a lot of review of anatomy, consciousness of self and feeling confident and whole as an instructor, and reviewed many aspects of how yoga related to social justice. Although th...
My experience with Jamie Hanson and the Empowered Yoga Teacher Training program cultivated a deeper understanding of the asanas while emphasizing the importance of safety and compassion with the body and soul. The incredible journey within changed my life and awakened a desire to spread yoga to othe...
Jamie's program was so all-encompassing and well thought out that I feel like upon graduating I am empowered to go out and teach. Her dedication and preparation was something to marvel at. I really enjoyed class and feel blessed to have taken it.
Having only superficial understanding of yoga as a mode of fitness, I blindly embarked on this adventure with only my love for Jamie and a desire to deepen my spiritual connection to my body. Little did I know that by peeling away layers of mindtraps and discovering compassion for myself I was able...
Amazing person and amazing soul. Truly life-changing experience!
I came to find my self-confidence. I am leaving feeling empowered!
What a phenomenal 200 hour teacher training! It was very well planned, well rounded and transformational. Not only does Jamie offer amazing insight and excellent training in how to teach, but she also provides a myriad of workshops and lectures from very talented and experienced guest teachers. It's...
This teacher training opened my mind and eyes in many different ways. I feel well educated and thirsting for more. Jamie is helping to change yoga in all the best ways. Every student that goes through the training will take what they have learned and put their own special experience out there to sha...
Jamie Hanson is one of the most attuned yoga teachers I have practiced with. She creates a safe space for all bodies and all abilities to find their breath and connect with their bodies. I personally love the intentional way she designs her classes for a deeper connection to all of the layers of the...
As I've been reflecting on that day, I can't help but think that if it wasn't for Prenatal Yoga, I don't think I would have been able to stay so calm and centered during my contractions. Although they were quite intense (as you know), I was able to focus in on my breathing and remain in touch with m...
I started Jamie's prenatal yoga class at 11 weeks into my pregnancy until nearly the end of my third trimester. I was hesitant to start yoga again due to previous knee injuries from running. My fears were wiped out on the first day! Jamie made me feel so comfortable and taught me modified poses t...
Previous
Next