Bio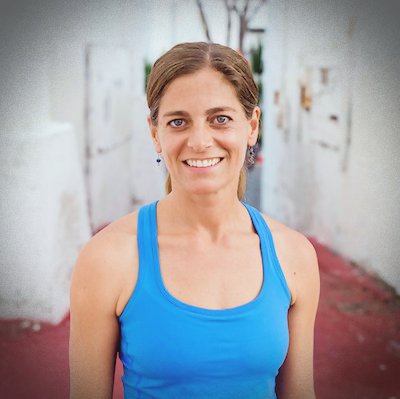 I began practicing yoga in 2005 while living in Guatemala City. I am a life-long runner and while living there I didn't have access to run long distances outdoors so I joined a gym… and here I found yoga… 100% in Spanish and I didn't understand everything. But, what I began to understand was that my body was feeling better. For most of my life I had been very hard on my body, running through every injury I had and not knowing any other way. I was getting a glimpse of what it felt like to find comfort and ease in my body.
Soon I began to notice something else. I am a survivor of sexual assault and didn't even realize how much I had dissociated from my body, how much I avoided feeling anything at all. I was afraid to feel. Enter yoga. This was a space to feel and it wasn't as scary as I thought, instead it was a necessary release.
I began to see how this physical practice was providing me with tools for healing, but didn't really understand why. Upon returning to the United States in 2008 I continued to practice and soon had a deeper grasp of what this ancient system was all about. In 2009 I enrolled in my first 200 hour teacher training and it was the very beginning of this life-long journey into the self.
For me this practice is about transformation. The transformation of the self. The healing of the self.
When we heal ourselves, we heal the world and healing the world is why I am here. It has been my soul's calling since I was a child. I cannot bear to see injustice. The systems of yoga and Ayurveda have offered me resources to stay engaged when I want to look away, to face parts of myself that I feel ashamed of, to forgive. Because we cannot heal what we will not face. Because if we do not transform our wounds we transmit them. This practice offers us the space to look deep within, without judgment, and to grow and transform from there. To evolve into the highest version of who we are.
This practice has made me a better teacher. A better partner. A better mother.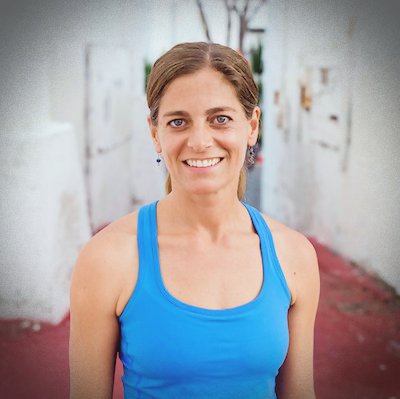 ---
Credentials
Learning is a life practice. Every nugget I learn supports me in this process of evolution. It's important to be prepared for whatever shows up in my classes as best I can. The reason I became a yoga teacher in the first place was because of the role it played in my own healing and I want to support others in their healing as well.
BS in Psychology
MEd in Curriculum and Instruction in the area of Social Studies
ERYT 500
Yoga Alliance Certified Education Provider
Registered Prenatal Yoga Teacher
Embody Love Movement® Facilitator Trainer
Member of The Breathe Network®
Yoga Health Coach
Postnatal Fitness Specialist™
I have been practicing yoga since 2005 and I became a certified yoga instructor in 2009. Since then I have studied with many different teachers. My focus has been trauma-informed yoga. I have completed Trauma-Informed Yoga Teacher Training with Hala Khouri (2010), Street Yoga Teacher Training with John Lily (2011), and Transcending Sexual Violence Through Yoga with Zabie Yamasaki (2017), all of which focus on leading with the trauma-informed lens. I am a member of The Breathe Network, which connects survivors of sexual violence to trauma-informed, sliding-scale, holistic healing arts practitioners.
In 2010 I participated in my first leadership intensive with Off the Mat, Into the World® learning how to bridge yoga and social activism. Since then I have studied with Seane Corn, Suzanne Sterling and Hala Khouri in many facets and I consider these women my most influential teachers. In 2011 I completed Seane Corn's Vinyasa Teacher Training and in 2012 I completed the Awakened Heart, Embodied Mind 200 hour Yoga Teacher Training with Hala Khouri and Julian Walker. I was a participant in the OTM® Global Seva Challenge in 2012, raising over $20,000 to combat sex trafficking in India and participated in the Global Action Summit in 2013. In 2014 I joined OTM® for the Advanced Leadership Training as well. This organization has shaped much of my thinking around the intersection of yoga and social justice. Through OTM® I was introduced to Dr. Melody Moore, founder of the Embody Love Movement® and have been an ELM® facilitator since 2014 and a facilitator trainer since 2016. I also continue to train with and learn from Kerri Kelly of CTZN Well® to further investigate my role as a social activist and wellness professional so that I can continue to evolve and grow.
In 2014, after two pregnancies that ended early through miscarriage I started on the new journey of teaching prenatal yoga. My mat kept me calm during my third pregnancy and after the birth of my daughter, Luisa, in 2015 I started to teach postnatal and yoga for moms (including Mom + Baby Yoga). I studied with Jessica Jennings , the founder of Ma Yoga® and am currently a Registered Prenatal Yoga Teacher. I now lead Ma Yoga® Prenatal Teacher Trainings and offer classes on the Ma Yoga® online platform, which is bringing this healing practice to mamas all over the world who otherwise may not have access. I am currently finishing up a Postnatal Fitness Specialist program with Jessie Mundell as well so that I can better serve women as they are returning after giving birth.
In 2017 I took my learning to the next level and studied at Be the Change Yoga in Irvine, completing the 300 hour Advanced Yoga Teacher Training, which is also the first year of a three year yoga therapy training. I learned so much about yoga beyond the physical practice and it really set me on a new path to start creating new content and programs that address the deeper layers of the body and the philosophy of yoga.
And in 2018 I embarked on a new journey to become a Yoga Health Coach. This enables me to support people off the mat in their daily habits. To guide them to transform their lives based on the ancient wisdom of yoga and Ayurveda.
---
Offerings
In 2014 I created a teacher training because I felt that I had something unique to offer. I am so proud of the curriculum I created and have continued to refine over the past 5 years. The Empowered Yoga Teacher Training™ is a 200 Hour Yoga Alliance Registered Yoga School. This training invites participants to take their yoga off the mat. The entire training is led with the trauma-informed, healing centered lens and incorporates issues of body image, social justice and inclusion. In 2020 I plan to bring this curriculum online so that many more people can benefit from it. Stay tuned!!
I am currently working on providing continuing education for yoga teachers online as well as online programs for those who are looking to take their practice beyond asana. I will begin launching these programs in 2019.
In 2018 I launched the pilot of Align Your Body, Awaken Your Purpose and will launch the full year long option in January of 2019. There will be enrollment options 3 times per year. This is an online program which calls upon the ancient wisdom of Ayurveda and Yoga to support people in automating the habits that will help them create a life of ease. Once these habits for the body are set in motion it will allow participants the space and clarity to connect to their purpose. My hope is that it will help people step into social action, to bring the principles of truth, compassion and justice to their families, community and to the larger planet.
Everything that I do is about empowering people to live their best life. To align with habits that will allow them to show up as their highest self for themselves and for the world. This requires practice, discipline, consistency and enthusiasm. I hope that I can support you on your path in some way.