Online Other
Awakened Life Membership
Practice with me anytime!!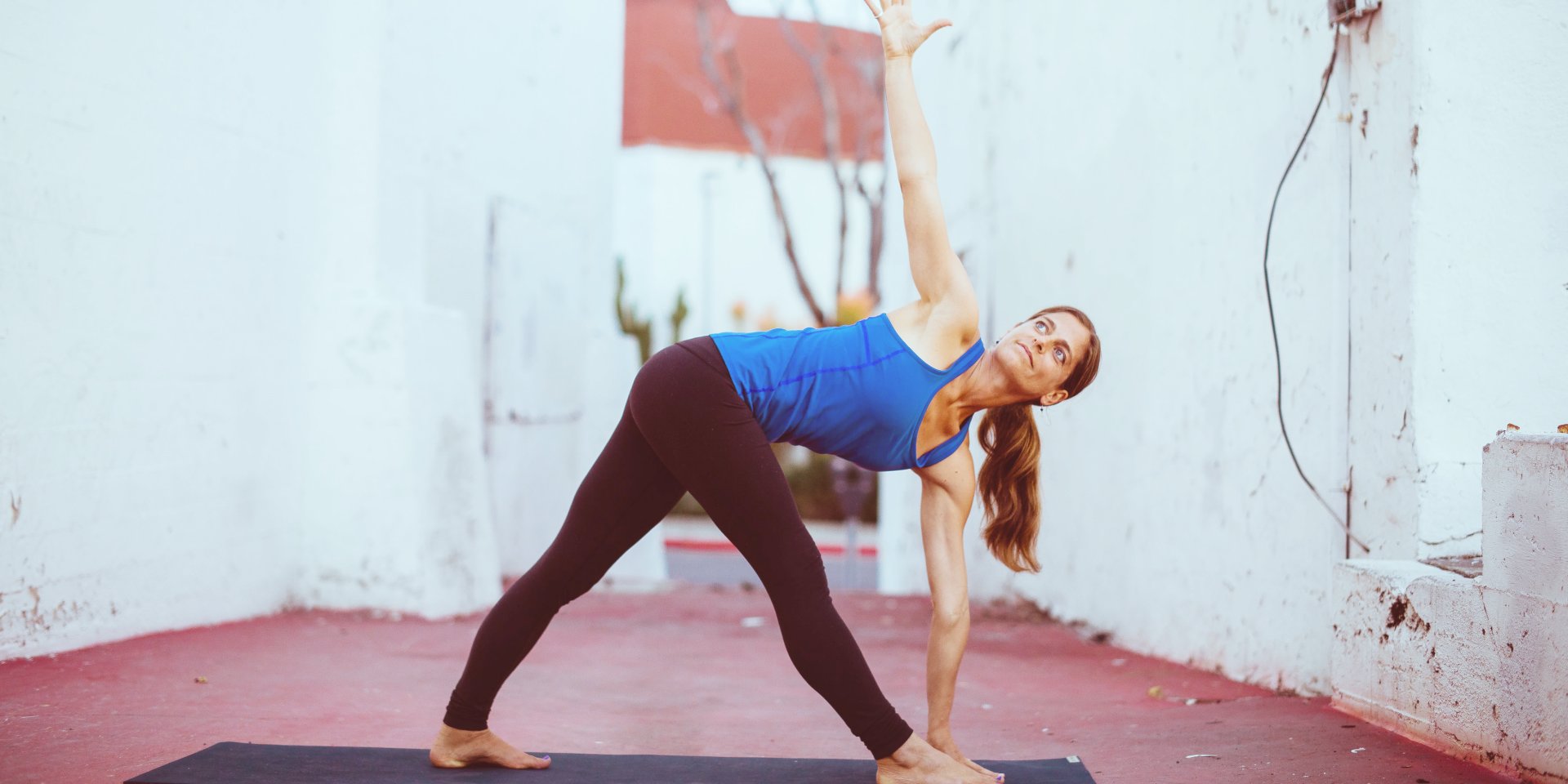 This monthly membership will give you access to LIVE virtual asana practices led by Jamie and the FULL library of recordings from the live classes for you to enjoy anytime you choose.
All classes are trauma-informed and focus on building resilience in the entire body.
Jamie (E-RYT 500®, YACEP®, E-RPYT®) has over a decade of teaching experience. She has been training and mentoring teachers since 2014. Her style is raw and authentic. She invites practitioners to go beyond the asana and into the deeper layers of the 8 limbed path. Her background in psychology, social services, anti-racism and social justice work as well as work and studies in trauma-informed yoga inform the way that she teaches.
Jamie's classes are led with a trauma-informed lens and focus on safety and alignment, but also invite people to explore and sit with the sensations that arise as they move with their breath. She believes in an integrative practice that includes the mind, heart and the body, ultimately giving students a way to connect more deeply to their soul's purpose. Students leave her class feeling strong, invigorated, and restored. All of this makes her classes both nurturing and challenging.
In addition to the LIVE virtual classes and recordings there are also many different previously recorded practices that will be available for you to access including:
Vinyasa and Slow Flow
Gentle yoga
Yoga for Moms (prenatal, postnatal and motherhood)
Guided Meditations
Journey through the Chakras Series (includes both asana practice and guided meditation for each of the 7 chakras)
Dharma Talks
AND as an Awakened Life member you will also receive exclusive discounts and VIP bonuses to in person and virtual courses, trainings, retreats, workshops, etc.
Here's what some of Jamie's students have to say:
"Jamie Hanson is one of the most attuned yoga teachers I have practiced with. She creates a safe space for all bodies and all abilities to find their breath and connect with their bodies. I personally love the intentional way she designs her classes for a deeper connection to all of the layers of the body. Her classes have taken me on a journey toward wholeness that I have not experienced with any other instructor. Her Slow Flow Vinyasa classes are my personal favorite and I always leave my mat stronger and more at ease than when I started. I highly recommend any class offering with Jamie." --Melissa, Yoga Student
"I have been practicing yoga for over 20 years and Jamie is hands-down my favorite instructor. Her classes are physically challenging, but more importantly Jamie facilitates genuine connection with your own heart and soul and with the community at large. Jamie doesn't just teach physical movement she inspires change in your daily life off the mat. Her classes integrate yogic philosophy with movement to allow union of the mind, body and soul. Jamie is warm and caring toward her students. I leave class each time feeling as if I got just what I needed - what could be better?"--Nicole, Yoga Student
"I am so excited to share what an AMAZING yoga instructor Jamie Hanson is. I have been practicing yoga for 20 years and have completed my 200 yoga teacher training. I consider myself a seasoned yogi, but Jamie's classes have changed my life and my practice. During the past 6 months I have had the privilege to practice weekly with Jamie. Jamie is very knowledgeable about body anatomy and her verbal cues have helped me identify the muscles I needed to activate and strengthen rather than stretch more. I have had some recent challenges with my core, hip and knee areas and following Jamie's cues has literally changed my body. Her meditations and guided talks that she includes in her classes, always leave me feeling calmer and more informed about my daily choices.
Her focus on self care and building resilience through awareness of my daily practices, has helped me navigate this social isolation time during the pandemic. Her programs and classes are so well planned and easy to access. I am committed to continue practicing with Jamie virtually and am looking forward to participating in her many other offerings available on her website." --Cindy Vollmer, Yoga Student
"I love practicing with Jamie because she inspires me and challenges me to be a more compassionate and connected human being. Jamie is one of those rare and talented teachers who can lead with technical precision and deep feeling at the same time. She encourages her students to be in their bodies and really listen to their bodies during practice, versus insisting they do everything one way. We all have different experiences and traumas stored in our bodies and Jamie is very aware that each student is coming to their mat with their own story. During an asana practice with Jamie, she will skillfully lead her students to tap into their deepest feelings and create a safe space in which they can sit with those feelings and not run away from them or numb them with distractions. If you view doing yoga as a way to disconnect from the problems of your life, then Jamie is probably not the right teacher for you. If you are interested in becoming more connected and self aware by going through the hard stuff to find your center, then Jamie is the perfect teacher for you. Jamie teaches about many elements of the yogic journey that require real work, self reflection, and discomfort. These things are all so worth going through because with them comes deeper understanding, connection and love, and it is my opinion that Jamie is the best teacher to have guiding you on your journey. The many benefits that I have experienced from my years practicing with Jamie have helped me in every aspect of my life and I am eternally grateful to have Jamie as a mentor and a friend." - Emmalyn Tringali, EYTT Graduate 2016 and Virtual Yoga Student
"Jamie's classes are inclusive, thoughtful and rooted in the philosophy of yoga and Ayurveda. Her sequences are intuitive and accessible for all bodies. Jamie takes a no judgment approach to yoga and truly teaches in a way that makes everyone feel welcome. I come to Jamie's classes to reconnect with myself in the body, heart and mind. Thank you for the gifts you share with us!" --Lauren, Yoga Student
"Learning yoga from Jamie is truly a gift. She ignited a fire within my practice that I always knew was there, but was never really able to tap into. Jamie's gentle cues help me feel confident in the technicalities of the poses, and her insights always bring me closer to my most inner self." -Krista, Yoga Student
"As I've been reflecting on that day, I can't help but think that if it wasn't for Prenatal Yoga, I don't think I would have been able to stay so calm and centered during my contractions. Although they were quite intense (as you know), I was able to focus in on my breathing and remain in touch with my body and the baby as he made his way down the birth canal. I thank you so much for your classes and for the support and advice you provided in those weeks leading up to my delivery. You are an incredible instructor and I thank you and your team for MaYoga." --Summer, Prenatal Student
"I started Jamie's prenatal yoga class at 11 weeks into my pregnancy until nearly the end of my third trimester. I was hesitant to start yoga again due to previous knee injuries from running. My fears were wiped out on the first day! Jamie made me feel so comfortable and taught me modified poses to accommodate my knees. I highly recommend this class to all pregnant ladies. Jamie is truly passionate about yoga. She understands all the changes us pregnant women go through, both physical and emotional, and incorporates how to deal with these changes (whether it be yoga poses or simply chatting with each other) in her classes. If you're looking to unwind, prepare for labor, or seeking a community of other soon-to-be mamas, this is the class for you." --Cindy, Prenatal Student
"Jamie's prenatal yoga class was EXACTLY what I was looking for! A nurturing and supportive environment with a professional who's also a mom and yogi, and understands the various changes my body is going through. I look forward to her class and being able to talk to other expecting moms about our physical and emotional changes as we go through this beautiful journey together." --Prenatal Student
If you have any questions, please contact us.
---
Online Other

Awakened Life Membership

Practice with me anytime!!

---