Online Coaching
Align & Awaken
Transform Your Life!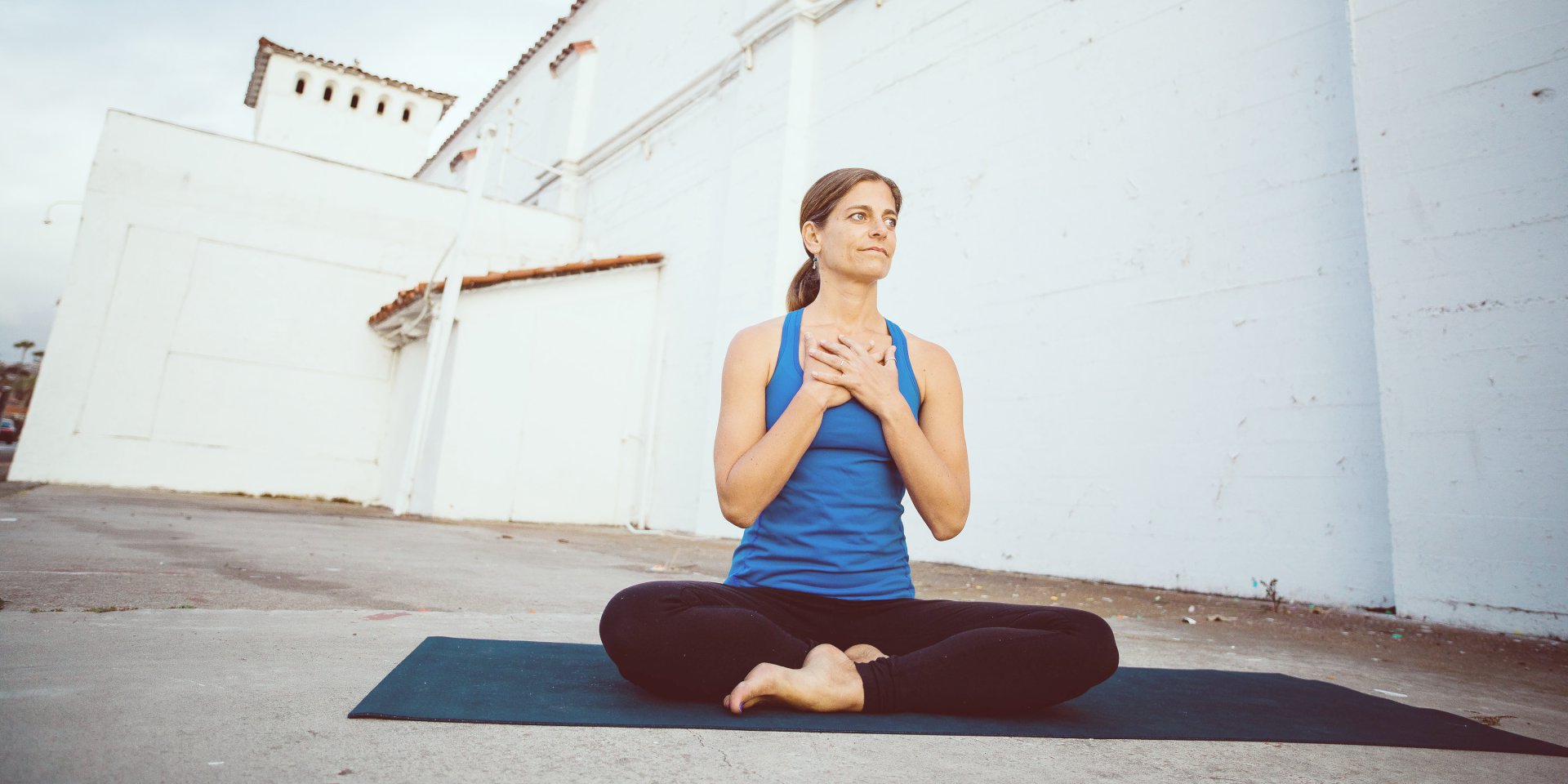 Why join me for Align & Awaken?
Because there is this little voice inside of you. It began as a whisper and is becoming too loud to ignore. It's telling you that there is more to this life, that you are meant for bigger things and you are ready make a larger impact on the world around you.
For justice. For peace. For our children. For this planet. For each other.
Because you are tired. Tired of feeling over-scheduled, overwhelmed and exhausted. Tired of being at war with your body.
Because you crave something more. You feel unfulfilled and disconnected. You are ready to make a change.
This is exactly what we do together in Align & Awaken™. We create a circle to support each other's growth. As a collective we commit to small, incremental changes each day based on the ancient wisdom of yoga and Ayurveda and the insights of behavioral science.
We celebrate with one another through the highs and hold each other close through the lows.
We simplify our lives and create a container for evolution through daily habits that align with nature's rhythms to free up the space, time and energy to become not only the best version of who we are, but the change makers we crave to be. Because the world is hurting and we need all hearts, minds and bodies working towards the evolution of this planet. An evolution of justice, peace, compassion and truth.
Are you curious?

Schedule a DISCOVERY CALL with me.

We are living in a time of great change. Fears around climate change, learning new forms of technology daily, political changes that feel out of our hands. These changes are happening at such a rapid speed that it can feel like a disruption to our very ways of being and living.

Add this to the list of daily tasks. Add this to the list of people that we care for everyday. Add this to the work we do in the world. It can feel overwhelming.

So, how are you? Really? How are you nourishing yourself? What habits bring you access to as much strength, sanity, and peace of mind as possible?

In today's world, we can get so busy it feels impossible to stop, pause, breathe. Prioritizing self-care can be hard. It is in opposition to the culture of go, go, go that we live in. Maybe you have put all of your focus into your career or maybe you put yourself on hold to raise your babies. Maybe you feel like you are sleep walking through this life.

Our systems were not designed to take in the amount of input we do every day. This may leave you feeling overwhelmed and exhausted. So what can you do about it? Through the wisdom of ancient traditions like yoga and Ayurveda you can begin to bring your body back into right relationship with it's natural rhythms. You can bring more stability, certainty, simplicity, and clarity into your day to day to reduce the amount of stress, exhaustion and overwhelm that you feel. You can intentially set up your environment so that you can give your physiology a reset and find the deep rejuvenation that you need.

Here's the truth. The world needs you right now. And if you are too overwhelmed and exhausted to share those unique gifts we are missing out.

You deserve to feel fulfilled...right now. You deserve to live a life that feels whole. You deserve to feel the joy that comes from living on purpose.

This is why I created Align & Awaken™. A deep, transformational journey that allows you to take small, simple steps to make taking care of YOU a priority. With the support of a motivated group all working together to evolve and nurture the daily habits you need to feel present, clear, easeful, energized, on purpose.

"Don't ask what the world needs. Ask yourself what makes you come alive, and go do that, because what the world needs is people who have come alive" –Howard Thurman

Align & Awaken is designed to bring out the very best version of who you are by creating new habits that will support your personal evolution, to visualize a new world, and to begin to create that world.

This program uses the wisdom of yoga and Ayurveda to invite little shifts. Small changes to your daily habits…that, over time, amount to massive, positive results. This is an invitation meet the best version of yourself. To envision a life of thrive. To deeply care for yourself so that you can show up for your work, your loved ones, this planet.
Are you ready to take the next step in your evolution?
Enrollment is open for the next round of the Align & Awaken™ 10 Habits of Resilience Course. We start October 5. Join now!
And don't miss the Align & Awaken™ 21-Day Reset starting September 8. Join us here.
You can schedule your discovery call with me and we'll have a chat about your current health and wellness challenges and how Align & Awaken™ can support you on your journey towards thrive.
THIS PROGRAM IS FOR YOU IF...
YOU ARE READY TO:
Put yourself on your list of 'to-dos'
Feel strong and energized
Handle life with greater ease
Get restful sleep
Feel lighter and clearer
Do more in less time
Improve your digestion and elimination
Find time to do what fills you up
Live in integrity and in alignment with your core values
Create habits that allow you space and time to serve
Be the change you wish to see in the world
Get unstuck
Experience body liberation
YOU ARE FEELING:
Unfulfilled
Disconnected from yourself, your people, spirit
Exhausted and overwhelmed
Angry, impatient and/or reactive
Discomfort in your physical body
Burnt out and unmotivated
Unsure of your role and purpose
Anxious or depressed
Scattered and unable to 'get everything done'
YOU STRUGGLE WITH:
Poor body image
Auto-immune disease
Inflammation
Hormonal imbalance
Adrenal fatigue/stress
Feelings of disconnect with yourself and/or others
Getting out of bed in the morning
Giving up stimulants to keep you going
Poor eating habits
Motivation to move your body
SUPPORT OF A DYNAMIC GROUP:
Intellectually you may have a good idea of what you need to do to take care of yourself, but that never ending to-do list keeps getting in the way. Once again you find yourself feeling stressed out, overwhelmed, exhausted. But, it doesn't have to be that way. And it doesn't have to be hard to make changes in your day to day. Because you don't have to do it alone.
Working with a supportive, dynamic group can move you forward faster. People who have a supportive community are 7 times more likely to meet their goals or objectives than those who go it alone. We are hard wired to be in connection to other human beings. Dependence on and cooperation with each other has enhanced our ability to survive.
Being part of dynamic group will propel you into a life of thrive. Support, accountability, understanding and guidelines that set the bar for Each individual has unique insights and skills to offer.
THE SCIENCE OF HABIT EVOLUTION:
Throughout the program you will be introduced to the science of habit change. Real, effective ways to shift your habits to thrive and live a life of vitality and ease. This is not simply a program that tells you what to do…it tells you how to do it and supports you along the way. Small, simple shifts become massive changes in the way you live your life so that you can show up with clarity, purpose and ease.
Hear what some members have to say about working together as a group:
"Doing this as a group is the only thing keeping me going and encouraging me to hold myself to a higher standard."
"I love the community and support of the group!"
"I absolutely love this course. I love how you hold space for us. I love seeing everyone's face every week (especially yours). I love hearing everyone share their successes and challenges."
Are you ready to take your life back? To create the habits that allow you the time to do what makes your heart radiate?
Are you ready to align your body with it's natural rhythms?
SCHEDULE A DISCOVERY CALL TO FIND OUT IF THIS IS THE RIGHT FIT FOR YOU.
If you have any questions, please contact us.
---
Online Coaching

Align & Awaken

Transform Your Life!

---