Online Coaching
Align & Awaken
Transform Your Life!
Habits of Resilience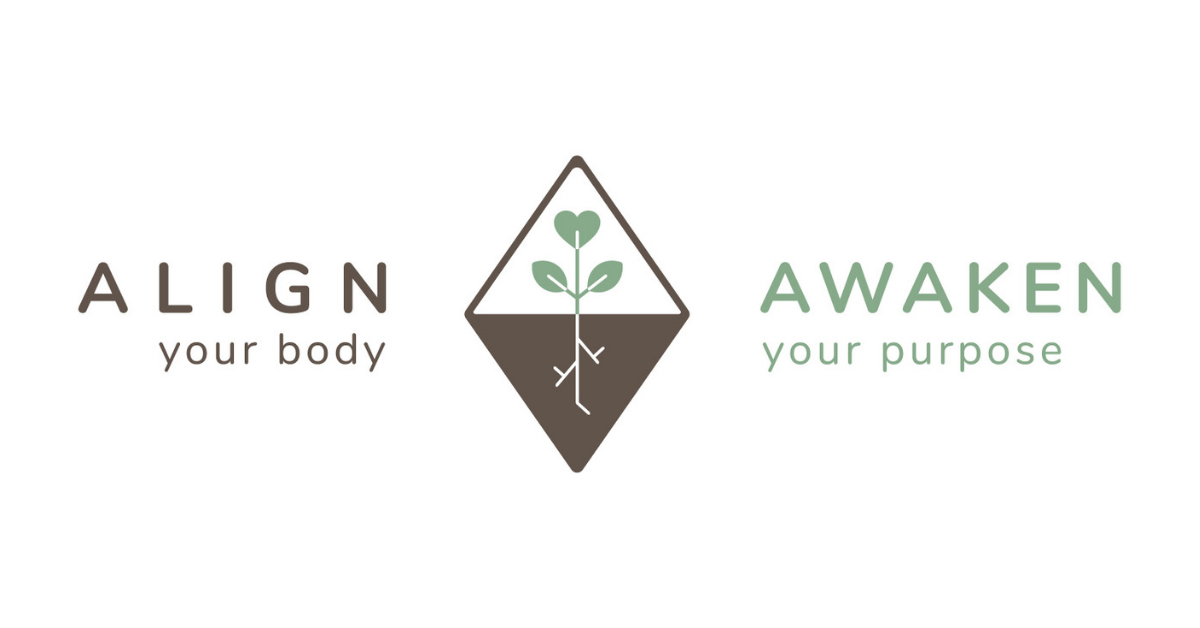 Starts on Tuesday, February 16, 2021
More of what you desire from this life,
less of what you were conditioned to do/be/feel
You are tired of running on the hamster wheel of shoulds, ready to break free from the culture of perfectionism, ready to live differently, on your own self-determined path.
In today's world, we can get so busy it feels impossible to stop, pause, breathe. Prioritizing self-care can be hard. It is in opposition to the culture of go, go, go that we live in. A culture of runaway Capitalism and hyper Individualism.
Maybe you have put all of your focus into your career or maybe you put yourself on hold to raise your babies. Maybe you feel like you are sleep walking through this life.
Our internal systems were not designed to take in the amount of input we do every day. This may leave you feeling overwhelmed and exhausted.
So what can you do about it?
Through the wisdom of ancient traditions like yoga and Ayurveda you can begin to bring your body back into right relationship with it's natural rhythms. You can bring more stability, certainty, simplicity, and clarity into your day to day to reduce the amount of stress, exhaustion and overwhelm that you feel. You can intentially set up your environment so that you can give your physiology a reset and find the deep rejuvenation that you need.
Revolutionary Resilience™ is built on 6 strategies:
Rest, Rise, Move, Nourish, Sit, Connect
Revolutionary Resilience™ focuses on building resilience and bringing wellbeing to the whole body. It is structured to offer practical tools to build resiliences in each of the 5 layers of the body:
Physical Body: muscles, tissues, bones, joints
Physiological Body: immune system, circulation, respiratory system, digestive system, etc.
Mental/Emotional Body: thoughts, feelings, regulation of the nervous system
Wisdom/Intuitive Body: the pause between the stimulus and response, discernment, unlearning outdated conditioning
Spiritual Body: connection to something bigger than ourselves, finding joy and flow in our lives
Here's the truth. The world needs you right now. And if you are too overwhelmed and exhausted to share your unique gifts the whole world is missing out.
You deserve to feel fulfilled...right now. You deserve to live a life that feels whole. You deserve to feel the joy that comes from living on purpose.
This is why I created Align & Awaken™ Habits of Resilience. A simple program that allows you to take small, practical steps to make taking care of YOU a priority. With the support of a motivated group all working together to evolve and nurture the daily habits you need to feel present, clear, easeful, energized, on purpose.
Align & Awaken™ Habits of Resilience is designed to bring out the very best version of who you are by creating new habits that will support your personal evolution. It will provide the clarity to visualize a world you deeply desire to live in and the time and space to create that world.
This program uses the wisdom of yoga and Ayurveda, as well as modern behavioral science, to invite little shifts. Small changes to your daily habits…that, over time, amount to massive, positive results. This is an invitation meet the best version of yourself. To envision a life of thrive. To deeply care for yourself so that you can show up for your work, your loved ones, this planet.
WHAT IS INCLUDED IN THE ALIGN & AWAKEN™ HABITS of RESILIENCE PROGRAM:
During the 6 weeks together we will meet online weekly. You can hop on the call via Zoom web conference or catch the replay when the recording is posted to a private link.
Each call will include group coaching on the resilience tools we are implementing that week, breakout sessions with the other members of your group and time to trouble shoot the challenges you are having in your daily routines
6 Modules filled with resources to support your journey including videos, asana practices, guided meditations, and contemplative journal prompts
Access to our private forum. This is where you can share your struggles and successes, ask questions, and connect with other members of the group.
Accountability Partners–one person that you can connect with to support you on your path of transformation
Total Investment for this journey:
Justice Pricing:
Community Rate: $150

Sustainer Rate: $225

Supporter Rate: $300

Pays for you and supports the community rate
**Payment plans are available. Email jamie@jamiehansonyoga.com for more information**
Sustainer Rate
Pays for You
---
Community Rate
Discounted
---
Supporter Rate
Pays for you and supports our community rate
---
Registration ends on February 15, 2021 at 11:59:00 PM PST (in 20 days).
If you have any questions, please contact us.