Training
Empowered Yoga Teacher Training™
Yoga Training Programs
Advanced Yoga Studies Course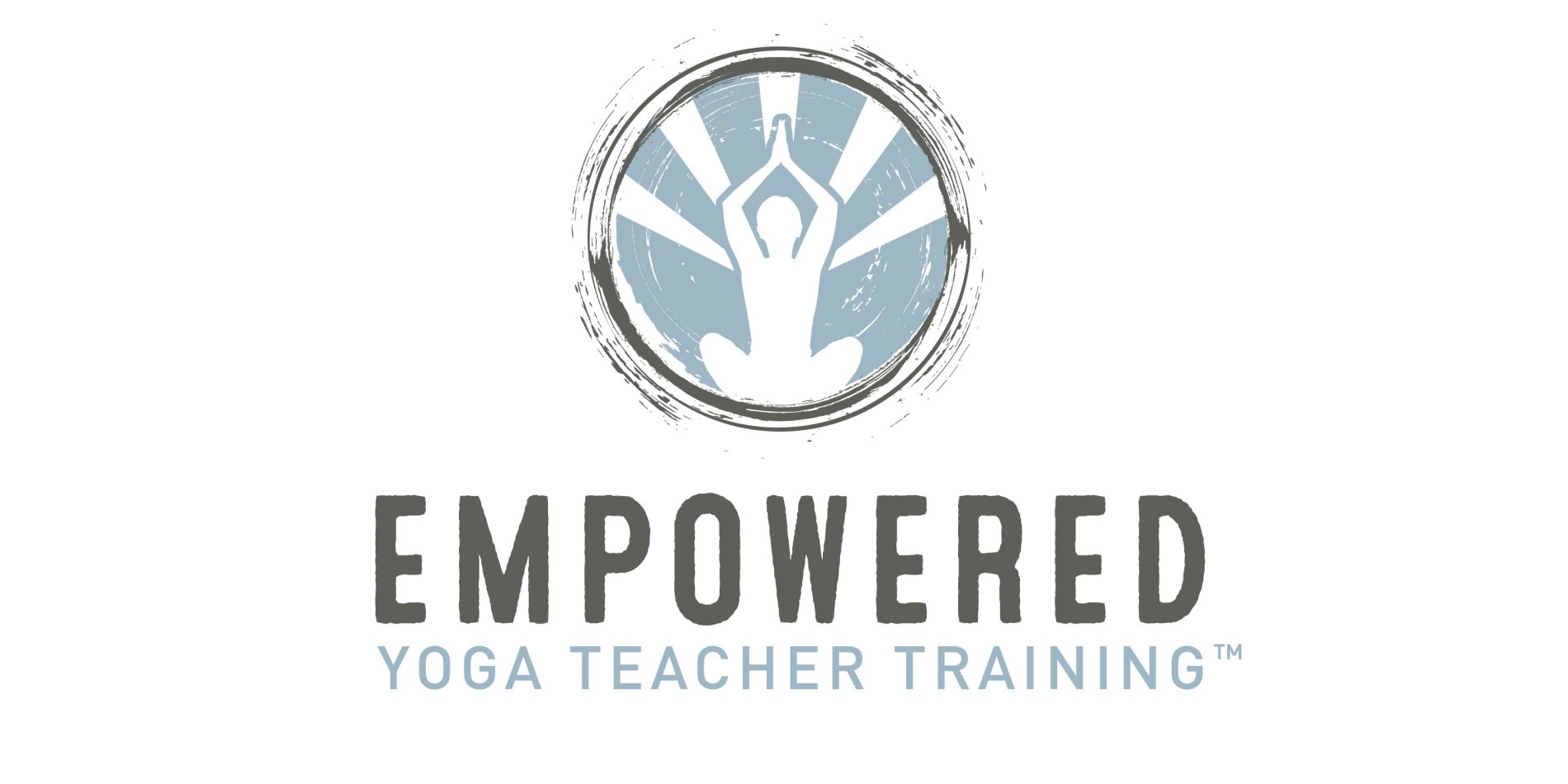 Starts on Friday, March 19, 2021
Yoga changes lives. It offers tools of resilience so that we can build our capacity to cope with the intensity of the human experience. It invites us to self-reflect and use discernment so that we can untangle from our unique outdated layers of conditioning. It is a practice that leads us home, to be who we are and live in a way that feels whole. It brings freedom. In the body, mind and heart.
In this unique Advanced Yoga Studies Program, students will be challenged to find their voice by exploring their own wounds and passions through deep self-inquiry. This training is designed to meet each student exactly where they are at, to challenge typical ways of thinking, to integrate social justice and inclusivity into the conversation and ultimately empower each student to practice, live, and possibly teach from a place of discernment, knowledge, compassion and authenticity.
The EYTT™ Advanced Yoga Studies Program is trauma and justice-informed, body affirming, and invites students on a journey through both the ancient, traditional practices of yoga and modern neuroscience and psychology. Our programs are led by a diverse group of teachers with various yoga backgrounds, identies, and lived experiences.
This program is designed to be entirely online, with both LIVE interaction via Zoom and self-study (pre-recorded videos, readings, worksheets, etc.). All LIVE calls will invite students to interact with and integrate the content that is provided through the self-study. Jamie will hold office hours twice a week for students to come with questions and connect with one another.
This program is designed for:
Anyone committed to living a life of right action and dismantling systems of oppression (from the inside out)

Certified yoga teachers looking to integrate a trauma and justice-informed lens into their teaching, including the impact of systemic oppression (100 hours of YA CEUs available)

Yoga practitioners who wish to deepen their understanding of yoga beyond the mat through a trauma-informed, justice-centered perspective
Topics Discussed in Module One:
Yoga Philosophy

Patanjali's Yoga Sutras and the 8 Limbed Path

Bhagavad Gita

Ayurveda

Intro to Ayurveda with Sandhiya Ramaswamy

Pranayama & Meditation

Yoga of Social Justice

Yoga for ALL bodies

Anti-racism and dismantling White Supremacy

Language of Inclusion

Decolonizing Yoga and Wellness

Cultural Appropriation and how to avoid it

Healthism, body liberation and self-determination in wellness spaces

Ableism and disability justice

The Subtle Body (7 Major Chakras)

The Panchamaya Kosha Model

Stress, Trauma & Resilience: How Yoga and Ayurveda are tools to build resilience, manage stress, and support ones healing
Virtual LIVE Schedule:
Saturdays 8am PST LIVE 60 minute virtual yoga practice (Every Saturday for the duration of the training)
Select weekday afternoon/evening (4-7pm PST)
Weekends (Saturdays 10am-12:30pm PST and 2-5pm PST and Sundays 9am-12pm PST and 1-4pm PST)


March 19-21
April 10-11
April 23-24
May 1-2
May 15-16
May 22-23
June 5-6
June 11
IF you are looking for a 200 Hour Certification program click here for details.
Guest Teachers:
RW Alves, C-IAYT, SEP, E-RYT 500 (she/her and they/them) is a social justice educator, certified yoga therapist, yoga teacher trainer, and Somatic Experiencing Practitioner based in Seattle, Washington. Her work in the world and in yoga is informed by her experience as a fat white queer femme with a lifelong involvement in social justice and activism. RW will be guiding us into a deeper discussion about healthism, ableism and accessibility in asana, disability justice, LGBTQIA + competent teaching, and inclusive languaging
Learn more about RW
Shannon Nicole Bobo will be leading us through the Enneagram Experience™ for Yogis workshop. Drawing upon her decades of work, training and studies in Intercultural & Interpersonal Communications, Personal Leadership Development, World Religions & Mythology, Contemplative Practices, Eastern, Western & Esoteric Enneagram Modalities, 200hr. Trauma/Social Justice Informed Yoga Teacher Training, Ayurvedic Philosophy and the Energetic Body along with her intuitive insights, she created an embodied mandala ceremony called the Enneagram Experience™.
The
Enneagram Experience™
is a sacred healing circle of self-discovery and collective understanding, born from her profound belief that any lasting personal, relational or societal change starts with self-awareness.
Learn more about Shannon
Dr. Marissa Knox earned her PhD in Educational Psychology at the University of Texas at Austin in May 2020 studying self-compassion with Dr. Kristin Neff. She has supported the adaptation of a brief self-compassion curriculum for healthcare professionals (Self-Compassion for Healthcare Communities) and implemented interventions to reduce their stress and improve coping. I have taught self-compassion programs to mental health professionals, educators, students, and parents of children with chronic and complex illnesses.
Marissa believes that self-compassion is at the root of revolutionary social change. When we remember our interconnected wholeness, and honor what is true, collective liberation is possible. She is a trained Mindful Self-Compassion™ (MSC) teacher, certified Embody Love Movement® facilitator, and Level 1 iRest® Yoga Nidra teacher.
Learn more about Marissa
Sandhiya Ramaswamy is our expert on Ayurveda. Sandhiya is a Clinical Ayurvedic Specialist (CAS) and a Panchakarma Specialist (PKS) from the California College of Ayurveda (CCA), is currently a faculty member at CCA, and the Director of the Southern California campus of CCA. Sandhiya is a professional member of the National Ayurvedic Medical Association.
Sandhiya will also be leading our Yoga Philosophy section of the training.
Learn more about Sandhiya
Melissa Shah (she/her) is a Gujarati-American yoga therapist who is in love with adapting yoga to the individual and studying Ayurveda. She believes that yoga doesn't need to be stripped of its culture and history in order for it to be palatable and beneficial to others. Originally from Munsee Lenape land (Queens, NY), she is deeply interested in the intersection of yoga and social justice, and works to make feeling well accessible to all - especially those who are often left out of the wellness conversation. She is also the Program Director at Wellemental, an app-based company that provides inclusive spaces for BIPOC kids to breathe through accessible yoga and mindfulness practices. Melissa will be guiding us through a very special workshop on pranayama.
Learn more about Melissa
Skill in Action facilitators Mika Gainer and Tyler Houghton will host this 3-hr workshop designed to deepen your awareness of the various identities you embody, cultural conditioning and its impact on you and others and how systems of power affect our well-being. In this workshop through asana, meditation and discussion you will explore how you can harness your individual power and our collective power to make social change.
Learn more about Mika and Tyler
Dr. Leanne Whitney, Ph.D, RYT is a published author, transformational coach with a focus on holistic and integrative mental health, and a teacher. She will be taking us on a journey through Patanjali's Yoga Sutras. Her approach is inter-culturally informed, with an emphasis on decolonization of the global mindset.
Learn more about Leanne
Anusha Wijeyakumar (MA, Dip Mentoring, CPC, RYT) will share more about the true essense of yoga. She will guide us into a deeper conversation about Cultural Appropriation in Yoga and Pratyahara, Dharana, Dhyana (Meditation). She is a sought after motivational speaker around the world on the science of mindfulness and meditation as an antidote to stress in the workplace and our lives. Anusha's first book, Meditation with Intention: Quick and Easy Ways to Create Lasting Peace is scheduled to be released in January, 2021.
Tuition:
Justice Pricing Options:
In the past I have offered scholarships, but as I have grown and evolved I have decided to utilize the justice pricing instead, also known as equity pricing. This means that the prices are on a sliding scale and each participant chooses how much they can afford to pay. The community rate is a discounted rate, the sustainer rate is the regular price for the program and the supporter rate helps pay for you and supports our community rate. After careful consideration, I invite you to locate yourself and choose a price point that honestly works best for your budget. Financial aid is still available if needed - please email Jamie at jamie@jamiehansonyoga.com to discuss. Learn more about justice pricing here.
Community Rate (discounted rate): $1,050
Sustainer Rate (pays for yourself): $1,500
Supporter Rate (pays for yourself and supports the community rate): $1,950
**All tuition prices go up by $200 after February 2, 2021
BONUS if registered by January 19
Align & Awaken™ Habits of Resilience program ($225 value)
**Payment plans available upon request (additional cost will apply)
Cancellation Policy:
Students may cancel for a refund (less $150 admin cost) by March 15, 2021. After March 15, 2021 no refunds will be made.
In the unlikely event that the training is cancelled due to low registration students will receive a FULL refund. This training will run with a minimum of 10 students and a maximum of 25.
Supporter Rate--Pay in Full
Pays for you and supports our community rate
---
This price expires on February 2, 2021 at 11:59:00 PM PST (in 7 days).
Deposit
---
This price expires on March 15, 2021 at 11:58:00 PM PDT (in a month).
Sustainer Rate--Pay in Full
Pays for You
---
This price expires on February 2, 2021 at 11:59:00 PM PST (in 7 days).
Community Rate--Pay in Full
Discounted
---
This price expires on February 2, 2021 at 11:59:00 PM PST (in 7 days).
Registration ends on March 18, 2021 at 11:59:00 PM PDT (in a month).
If you have any questions, please contact us.